Every remodeled, fully tiled room has a mid-size or full-size refrigerator and a microwave - perfect for extended stays!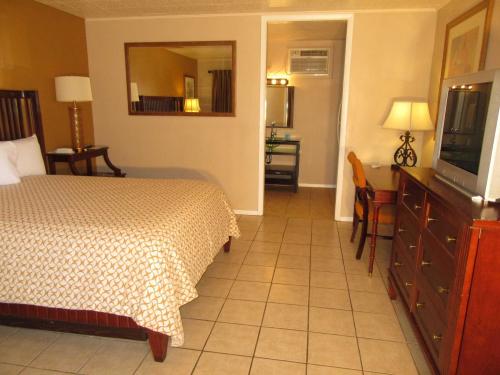 Every room is fully tiled in the bedroom and bathroom – the newest standard for promoting the cleanest, odor-free lodging accommodations.
A large, well-lit guest laundry.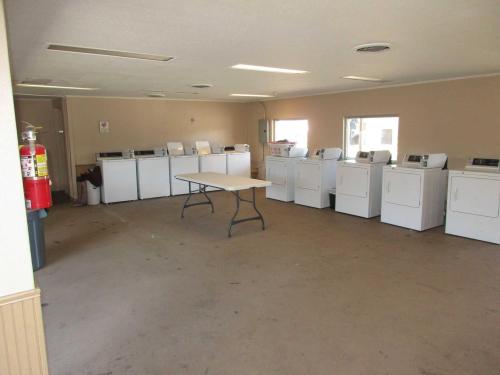 Our extended stay guests appreciate the large, well-lit guest laundry.  With so many washing machines and dryers, there's no waiting to get your laundry done.
Patio courtyard with grills and picnic tables.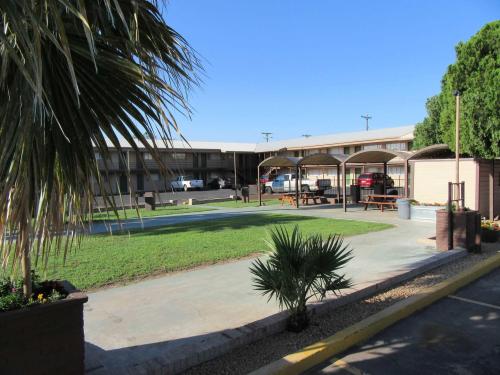 When away from home on an extended stay trip, you'll appreciate being able to grill and eat outside at our patio courtyard with picnic tables and grills.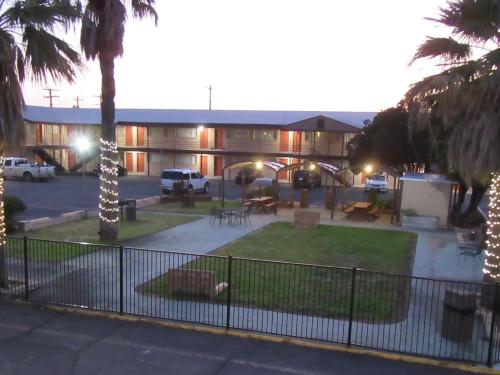 Enjoy an evening in our patio courtyard!
Horseshoe pits and a basketball goal for recreation.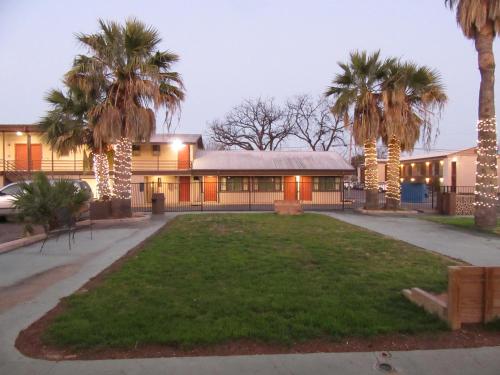 Guests not only enjoy grilling and eating in the patio courtyard, but playing a game of horseshoes!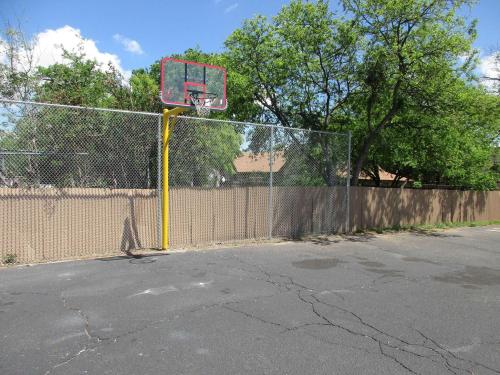 Need a break and some exercise? Enjoy our regulation-size basketball goal.